Changing Event Spaces
This article will walk you through changing the booked space for an event.
1. Navigate to the event for which you would like to change the booked space.
You can also follow the directions below to change the space on a sub-event, but if the space you are moving the sub-event to is not booked at the event level, you will need to add it there first. See this article.
2. Note that the normal edit icon (pencil and paper) may not be available for Where.
3. If the edit icon is not available, click the Spaces Used tab.
4. Click the edit icon (pencil and paper) next to the booked space, not next to Sort By.
5. This will bring up the Edit Calendar window, which will have the currently booked space selected under Where.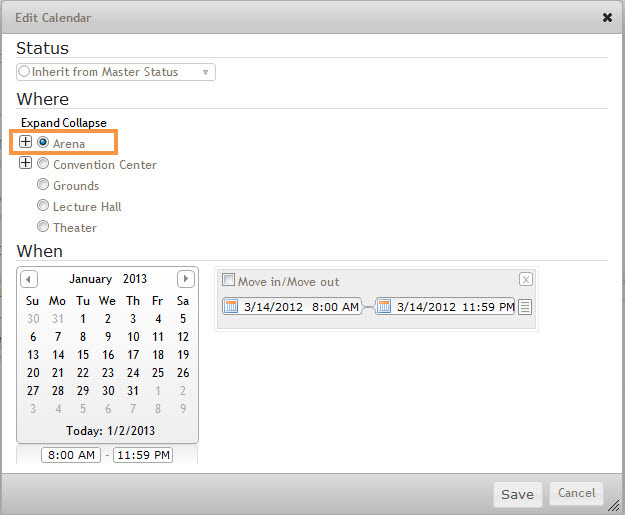 6. Select the space to which you would like to move the event.
7. Click Save.
8. Your event is now booked in the space you just selected.