Creating a Desktop Shortcut for EventBooking
It is possible to create a desktop icon that acts as a shortcut to your calendar page.
Hover over Calendars.
Click Calendars (new!).
If your browser window is maximized, click the icon of two boxes to restore down.
Drag the icon next to the address field to your desktop.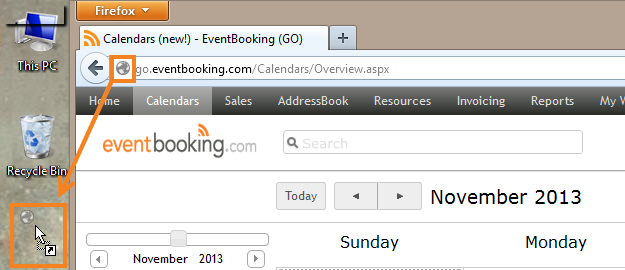 You now have a desktop shortcut for EventBooking.